Creating a good cross-channel customer experience starts with customer journey mapping. Customer journey maps should take an empathetic point of view, delving into customers' pain points by allowing organizational leaders to understand the customer experience and solve customer service issues. Even with the many resources regarding the best practices for customer journey mapping, many brands still continue to struggle with their CX design. In fact, studies show there is a massive perception gap between how well businesses think they are performing and the actual customer's interactions with their brand. To combat this perception gap, your contact center can engage in customer journey mapping to maintain excellent customer experience.
5 Tips to Close the Customer Journey Perception Gap
1. Treat the customer journey like a cross-channel experience.
Too many enterprises treat the customer experience like it exists in silos. They prioritize minor optimizations in each channel or department without considering the larger long-term strategy.
Simplify the Customer Experience
Brands with superior customer experience remember to optimize the journey as a cohesive experience, instead of improving it in separate pieces. If used effectively, customer journey maps eliminate silos and create a consistent, great experience regardless of the channel your customers are on.
To see this concept in action, see top online retailer Amazon, which keeps this priority at the center of its entire customer journey design. Every channel is optimized and treated as part of the overall experience, not like an island with its own stand-alone pain points. Whether the customer is researching a purchase, using multiple channels for support, or revisiting an item in their cart, Amazon's entire customer journey delivers the ultimate seamless experience.
2. Identify success outcomes for each customer journey step.
Success outcomes don't just belong at the end of the customer lifecycle. They should be identified at every step of the customer journey mapping process. Customer experience and customer journey go hand-in-hand. Even though the ultimate success of an online transaction is the completion of the purchase, there are many small successes along the way.
Small Victories in the Customer Journey
Success after a customer sees a pay-per-click advertisement would be the customer clicking on the ad. And success after a browsing session would be adding products to the virtual shopping cart. This tactic allows CX designers to predetermine the little steps that ultimately get the customer to the purchase no matter where the customer left off in the customer journey. That way, the customer can easily pick up the next step later (even on a different device).
Amazon syncs the browsing history and shopping cart across devices. If a customer browses for an item on their desktop, then adds it to the shopping cart, but fails to complete the purchase, they can revisit the item later to complete the purchase. If the customer "abandons the cart," Amazon can then send follow-up emails to the customer to try to entice them to continue through with the purchase.
[optin-monster slug="xdtjvloz8zlumq18fniz"]
3. Plan for multi-tasking customers.
In today's world of business and frequent interruptions, completing a task in one sitting is rare. So, why are customer journeys continuing to be mapped as if customer focus is centered only on the interaction at hand?
Optimize the Customer Journey
Customers have a range of channels where they can complete an interaction, which is why it is crucial to provide an omnichannel experience for your patrons. In fact, the more devices a person owns, the more he or she tends to juggle them to complete a task. Neglecting this reality can have major impacts on the effectiveness of the customer journey mapping process. Everything from cart abandonment to brand engagement could be critically impacted.
Customer experience designers should include triggers to help identify when a customer is multitasking during an interaction. For example, this could be a time threshold in the chat channel. That means a certain length of time has passed since the customer's last message that indicates a shift in his engagement.
Whether a customer is an active or passive status should determine how they should be engaged, if at all. Remembering the last completed steps for passive customers can help them pick up their transactions again easily. If a retailer removes the time limit with virtual shopping carts, it allows customers to return to their cart at a later period of time to complete the purchase.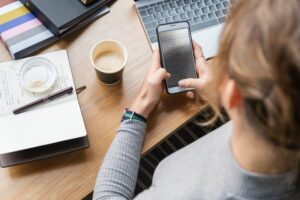 4. Integrate empathy maps and service blueprints.
Empathy mapping condenses information about personas into one knowledge-base for UX teams to understand user needs and aid in making business decisions, including experience design. Integrating empathy maps can make the customer journey more well-rounded and holistic by helping UX teams keep the needs of each persona top of mind throughout the customer journey mapping process.
Customer Loyalty and Empathy Maps
Many brands struggle to attain customer loyalty, and it could be because they're so wrapped up in solving problems that they forget to focus on what matters to the customer. Empathy maps can provide the constant reminder UX teams need to remember that what's good for the customer is often good for the business.
Customer loyalty leader, T-Mobile, is a great example of a company that follows journey mapping best practices. The results come from keeping empathy mapping at the center of their experience strategy. In fact, one-quarter of T-Mobile's customers say they'll never switch to a competitor's service, which is much higher than the single digit-figures of the other four major wireless carriers.
5. Customer journeys are the product.
Customer journeys are becoming just as important as product offerings in terms of competitive advantage. In fact, when interviewed by Adobe and Econsultancy in their annual Digital Trends Report,  20% of B2B companies stated that the single most exciting opportunity for 2020 is Customer experience (or CX).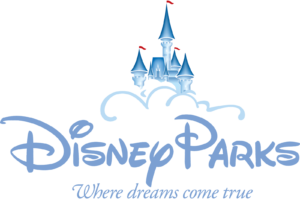 Gartner's Global Research Director, Brian Manusama explains that the brands that win are those with the easiest, most valuable, enjoyable customer journeys: "It cannot be a series of necessary evils, euphemistically named sales process, transaction process and support process, all of which are neutral to negative experiences – to be justified in the end by the value and enjoyment of the product or service. Those days are long gone."
If there's one brand that understands this concept, it is Disney Parks and Resorts. Since their first park opened in 1955, the Disney philosophy has been to make even the most mundane details magical, and its dedication to this philosophy has never wavered. For instance, their 'language certified' employees wear pins which indicate what languages they speak, making it clear to guests who can assist them.
On top of that, every Disney Parks employee, from actors to rides operators, are required to pick up trash if they see it, to preserve the magical ambiance of the parks. For Disney, the entire customer experience is the product of its parks and resorts, not just the rides, and this outlook results in intensely loyal customers and enormous revenue. Driving a positive customer experience is the reason why Disney Parks is voted as the "most magical place on Earth."
Customer Journey Mapping and Your Business
While customer journey mapping is a common practice, traditional methods often don't go far enough to help companies empathize with customers. It's time to close the perception gap. Using empathy maps, incorporating customer journeys in your strategy, and planning for multi-tasking customers, you can close the gap between customer expectations and the current journey state. With this, the customer experience will be what sets your brand apart from the competition. Customer journey mapping is the key to take your business to the next level.
Another way companies can take their customer journeys to the next level is through real-time monitoring of the customer experience with omnichannel reporting. The Aceyus reporting platform integrates and generates insights from any mix of data sources, so businesses can adjust their operations to build better customer and agent experiences. Schedule a demo to find out how Aceyus can transform your business.
This blog was originally published on April 16, 2019, and has been updated with the latest statistics and research to ensure accuracy.