At Aceyus, "it's all about data." And the more data, the better, because we specialize in managing data from multiple, disparate sources. That's our signature capability. Aceyus designs software that aggregates, organizes, analyzes, reports, and displays big contact center data to help businesses improve the customer experience. 
The Right Data Can Improve The Customer Experience
Our stated mission is "to help people develop the insight to tell stories and use data for the greater good."  
Consequently, we need to capture substantial amounts of data from many sources so we can sift through it and find what is valuable. Presently, a small percentage of all global data is analyzed or reported.  Here's a link that estimates "a mere 0.5% is actually analyzed and used for data discovery, improvement, and intelligence." And the amount of data collected globally, according to Statista, is projected to double by 2025. 
Aceyus is already positioned to capture and analyze data from multiple sources. Our software solutions help companies find the data they need—when they need it—to measure the metrics that allow them to take action that improves the customer experience.  
Positive Customer Experience Improves ROI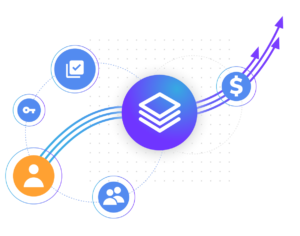 This article from Forbes discusses the relationship between customer experience and ROI. It says that high customer satisfaction helps companies exceed financial performance expectations. To quote the article: "retailers with higher customer satisfaction have better earnings than most people expect, including their own management."   
The point: Investing in improving the customer experience generates profit. Aceyus helps contact center managers quickly make informed decisions. Consequently, our ready-made solutions pay off because we collect actionable data to help solve pain points that usually cost contact centers money. 
Basically, we believe that no other company in the world offers contact center managers this kind of opportunity. Our one-of-a-kind software focuses on measuring specific metrics and analytics, unique to each contact center application, in real time.  
The Customer Experience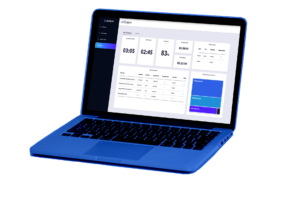 Aceyus integrates relevant data and metrics from many data sources into a single source for an instant, holistic snapshot of a contact center's performance. We can integrate data from a multitude of sources: Legacy and Cloud ACDs, AI / BOT, IVA / IVR as well as critical information from Quality Management, CRM, WFO / WFM, chat and email platforms, and all social media.  
In fact, if we can access data, we can integrate it into a single view. As a result, we can adjust metrics to keep pace with changing trends and new challenges. 
The amount of time and money saved from this one capability is significant. Consider the effort required for a team of data analysts to compile this information manually. What we can do in seconds would take them months, and their data would be obsolete. Ours is, at most, 30 seconds old on a dashboard 30 minutes old in a report.* 
Reporting, Reporting, Reporting
So, what does all this have to do with improved customer experience and increased ROI? That's where reporting comes in. Other providers consider reporting as an afterthought. At Aceyus, it's the keystone of our product offering.  
We always emphasize that our data is delivered in real time to illustrate our ability to diagnose potential pain points and best practices. Those pain points often translate into Key Performance Indicators, or KPIs. 
Selecting the Right KPIs
Selecting the right KPIs is a crucial step in helping optimize the business of each customer. With respect to contact centers, these are some of the more common KPIs that we track, report, and display:  
Total Calls Offered (TCO) 

 

Total Calls Handled (TCH) 

 

Average Handle Time (AHT)

 

Average Wait Time (AWT)

or Average Speed of Answer (ASA)

First-Call Resolution (FCR) 

 

 

Total Abandoned Calls (ABA)

 

Average Time to Abandon (ATA)

 

 

Total Availability Time (TAT)

 

Service Levels (SL)

 

After Call Work (ACW)
Average Talk Time (ATT)
And, naturally, Customer Satisfaction. The list is long, and other KPIs can include Call Volume Trends, Support Quality, and Customer Retention. However, these are but a small sample of what we are capable of measuring. As IVR, IVA, and chatbot technology gain popularity, new metrics are surfacing, including Call Containment, Misroutes, Chat Concurrency, Customer Effort Score, and Chat Average Response Time, and we can access that data, too—data that other companies can't even find, let alone access. Deciding what data to gather usually begins with the problems that our customers want to solve that are affecting the customer experience in some way. Oftentimes, they are found within the common KPIs. But not all the time. 
And, besides, data is one thing. An important thing, but it's only as useful as the intelligence and knowledge that it reveals. Sometimes, we need to do a little digging to discover that. 
Customer Experience Disaster Solved!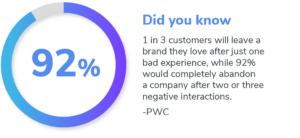 For example, during transfer-analysis work for a global enterprise business, inbound callers in large numbers were hanging up at once without a clear cause. 
And the cause had to be found now, to avert a potential drop in CSAT. 
A deep dive into the contact flow revealed that Spanish-speaking customers were being transferred to English-speaking agents! A critical misstep that an Aceyus software solution discovered—because we had all the data. The glitch was corrected, saving the company millions and minimizing the hit in customer experience.  
More Outcomes from Aceyus Data Analysis
These are more ways that contact center data aggregated by Aceyus can positively affect customer experience and ROI:  
Identify top-performing agents 

 

Isolate vulnerable areas in the agent pool  

 

Compare contact center cost vs. revenue 

 
The adaptability and agility of Aceyus products saves time, money, and aggravation. With the constant flux in the contact center space, contact volume and frequency can change in seconds. Contact center managers need to overcome sudden impacts in performance and keep pace with the speed of business. They need to be able to have visibility and control over service teams, often in multiple locations, and see the impact on service levels as they happen. 
They need to manage the customer experience. With the right data.  
Key Takeaways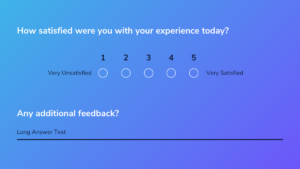 Aceyus isolates and measures the right data that contact center managers can analyze. As a result, they can take actionable steps to improve the customer and agent experience and achieve a positive balance between cost and profitability. 
Aceyus transforms data from disparate sources to one, centralized view and generates correct, relevant reports in real time. 
This is what makes us unique from other companies. Aceyus can solve serious problems quickly and permanently with proper data analysis.  
The right data is essential to improve the customer experience and ROI, and companies without the technology to aggregate, normalize, analyze, and report data leave money on the table and harm the customer's experience. 
Let Aceyus demonstrate its value to your contact center. Contact us today to schedule an appointment and we will show you how our products can work for you and for your customers!  

* Real–time data is delivered to the user every 10 seconds but is consumed by Aceyus per the source systems' capabilities to deliver it.  In most cases, current real–time metrics are delivered in 10 seconds or less, detail records within 2-15 minutes, and summary interval data between 5-30 minutes.