McKinsey & Company reported in 2017 that most Fortune 500 companies have experienced a major business change such as an acquisition, merger or bankruptcy. These changes are often the result of businesses repositioning their brands in an attempt to remain competitive. Whether they're successful or not, they have a great impact on customers, employees and the business itself. Furthermore, many entrepreneurs launch start-ups for the sole purpose of getting a larger company to acquire them. Most of us will therefore experience major business changes during our careers.
Call centers have been particularly prone to mergers and acquisitions during the last decade, as more businesses find they need the capabilities they provide. Zoom's acquisition of Five9 is one of the largest involving a call center, which will greatly affect this sector. Other notable business changes of this type have also occurred recently, generally indicating a trend towards consolidation of the call center market. It's crucial for anyone involved in the takeover of a call center to understand how it will affect them, regardless of their role within their organization.
Zoom's Acquisition of Five9
Zoom Video Communications announced in July 2021 that it planned to acquire cloud-based contact center Five9 for $14.7 billion, according to The Motley Fool. This acquisition will place Zoom in more direct competition with companies like Twilio, which provide communication services beyond internet-based videoconferencing. It also illustrates how cloud-based software developers are encroaching on the markets of traditional telecommunications companies that have been expanding freely for the past few decades. This shift is generally due to the ability of software to provide additional capabilities beyond those of a physical phone.
Zoom's acquisition of Five9 also has the following implications for the call center industry.
1. Zoom takes the lead in cloud-based communications.
The addition of Five9 further increases Zoom's lead in cloud communications. Zoom was already a large company before 2020, but it has exploded since the COVID-19 pandemic. The resulting increase in video conferencing has generated $3.28 billion in revenue and $1.59 billion in free cash flow for Zoom during the past year, providing a free cash flow profit margin of 48 percent.
Five9 generated $478 million in revenue and $38.1 million in free cash flow over the past year, double its annual revenue from three years ago. This increase complements Zoom's high-growth business model, which could provide a real boost for Zoom once it integrates Five9's services into its own existing video conferencing infrastructure. Zoom can then market these enhanced capabilities to existing customers.
2. Video conferencing becomes a standard communication channel.
Video chat has become a routine activity for millions of people during the past year, which has benefited Zoom more than any other company. However, this isn't the only way people use the internet to communicate, which is why Twilio's business model is based on a package of cloud-based software called Flex that includes video integration as well as chat, email, text and customer satisfaction analytics. This package is known as a Communication Platform as a Service (CPaaS), which helps call centers manage both their inbound and outbound communications.
Twilio is currently leading the cloud-based communications market, although this is a large, rapidly-evolving space. This company had $2 billion in sales in 2020, although this is still relatively small compared to the trillions of dollars that telecom companies earn every year. Zoom already dominates video conferencing, but Five9 will complete its software suite to provide a CPaaS solution for contact centers that will allow it to compete with Zoom. It could also help Zoom jumpstart its Zoom Phone service, which addresses the more traditional needs of its business customers.
3. Zoom gets to keep its cash hoard.
Zoom's primary competitor in the CPaaS market is currently Twilio, but other contenders include 8×8, LivePerson, RingCentral and Vonage Holdings. Other tech giants also have their own cloud platforms, making Zoom's decision to acquire Five9 by issuing more stock seem an acknowledgement that it considers its stock to be highly priced. Zoom has a lot of liquid capital that includes almost $5 billion in cash and equivalents as of April 2021, which it could have used in the acquisition of Five9.
However, this route would still have required Zoom to rack up debt that would have limited its operating agility. Issuing the necessary stock needed to make this purchase dilutes Zoom's shareholder base by less than 15 percent, as its market cap was $105 billion in July 2021. Zoom's decision to buy Five9 with stock instead of cash allows it to avoid the debt that most traditional telecoms are contending with.
Other Recent Acquisitions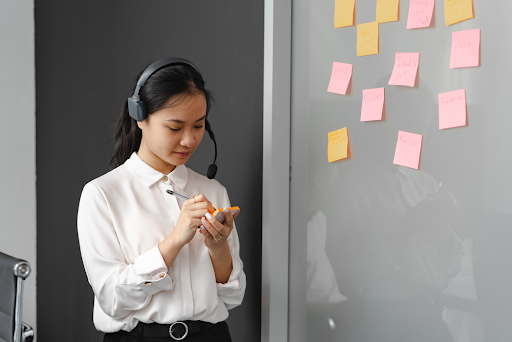 Additional organizations that have acquired major call centers in recent years include Amerilife Group, Telus Corporation and Continuum Global Solutions.
AmeriLife Group Acquires The Equita Group
AmeriLife Group announced in October 2020 that it was partnering with The Equita Group, which will expand American Life Group's call center capabilities. The Equity Group primarily provides final expenses, which will mesh well with AmeriLife's insurance and other financial services. The Equita Group also expands AmeriLife's direct-to-consumer capabilities and Medicare brokerage services, which will help improve its distribution platform.
This acquisition also includes MACC insurance services that The Equity Group established in 2015. MACC is a robust call center platform that generates sales for Medicare customers, with products that include policies with many of the top Medicare Advantage providers. MACC has also developed a rigorous training program that The Equity Group uses to take workers without any experience in insurance through the entire process of obtaining the licenses needed to sell insurance over the phone. This training includes product training, phone skills and the licensure itself.
TELUS Acquires Competence Call Center
TELUS Corporation confirmed their acquisition of Competence Call Center (CCC) in February 2020, according to Business Wire. TELUS is an innovator in customer experience (CX) that designs and develops next-generation solutions for some of the most popular brands in the world. The deal leaves TELUS with a 100 percent interest in CCC, providing the merged company with an expanded portfolio that includes the following services:
Back-office support
Content moderation
CX
Digital transformation
IT lifecycle
Risk management
Consulting
These services will drive growth by supporting TELUS's plan to leverage new go-to-market opportunities. The firm is committed to improving the quality of life throughout the world by developing technology to support the integrity and security of data that's processed every day.
This important acquisition provides TELUS with the leadership, skills and insights of the 8,500 employees that CCC has across 11 countries in Europe. It's also TELUS's largest international transaction, which will increase the firm's employee base to nearly 50,000 team members. These members will provide support in more than 50 languages for over 50 delivery centers in 20 countries, including those in Asia, Europe, North and Central America.
Continuum Global Solutions Acquires King Teleservices
PRNewswire reported in April 2019 that global investment firm Skyview Capital had acquired King Teleservices from AST Financial. This acquisition further solidifies Skyview Capital's leadership in the contact center industry by enhancing its Continual Global Solutions (CGS) contact center. CGS is an omni-channel contact center with over 15,000 employees serving customers in 15 countries worldwide. It primarily handles customer assets that it previously acquired from Conduent Incorporated.
King will continue to operate as a separate subsidiary under CGS by providing long-term services. It employs over 300 agents that deliver customer care 24/7 to large organizations in the U.S. such as Publisher's Clearing House. King also has a long-term relationship with New York City, for which it provides residents with access to non-emergency services and information on government programs.
Skyview's acquisition of King will provide it with benefits beyond increasing revenue and earnings before interest, taxes, depreciation, and amortization (EBITDA). It will also give Skyview an opportunity to work with government agencies. King will concentrate on the municipal sector while CGS continues to serve Fortune 500 corporate clients.
How do acquisitions and mergers affect the call center industry today?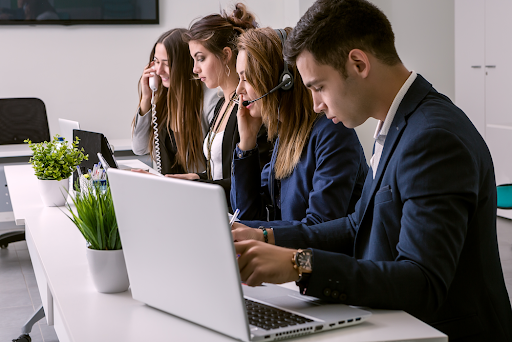 Poor customer service can be very expensive for businesses. NewVoiceMedia reports that the total cost of bad customer service has averaged about $62 billion per year since 2016. A contact center that isn't performing well requires prompt attention, often by acquiring a top-rated one from another company. Not only does this tactic provide a business with an effective call center, it also deprives a competitor of its use. Despite the long-term benefits, acquisitions and mergers that involve call centers often cause short-term changes in service level, culture and rates.
Service Level Changes
Service levels often drop after a call center is acquired by another company, at least temporarily. The acquiring company will typically try to cut costs after such a large expense, which can prevent the call center from maintaining its previous service level.
Culture Changes
A strong culture is a critical factor in ensuring that a call center continues operating efficiently after an acquisition. It's an integral part of the way everyone works, especially for smaller organizations where everyone knows each other. In this case, departing personnel may result in a loss of morale that can affect customers.
Rate Changes
The new owners of a call center often try to extract as much profit from it as possible. This practice can include a universal rate increase that results in customers paying more for a lower quality of service, which usually impairs the relationship between the acquiring company and the call center.
Key Takeaways
A merger or acquisition of a call center may prove to be an asset in the long term, but it's often a short-term liability. A key factor in minimizing the impact of a business change on a call center is to acquire a company that has maintained the same basic structure throughout its history.
Viewpoints
An assessment of the impact that a merger or acquisition has on a call center should consider multiple factors, including customer experiences, call center operations and employee viewpoints.
Customer Experience
Call center agents shouldn't be primarily responsible for communicating organizational changes to customers, but they will need to do so occasionally. Customers are bound to hear about mergers and acquisitions involving the companies they deal with, and they'll want to know how these changes affect them. Many customers will ask these questions in an email to the executive team, but others will ask them of agents during the course of an unrelated call.
These questions can catch agents off-guard if they're unprepared, which impairs CX. Organizations can mitigate this risk by providing their customer-facing agents with talking points about their organizational changes, allowing them to feel confident about discussing it with customers. This preparation will help avoid the need for the agent to place the customer on hold or go off-the-cuff when answering these questions.
Operations
Incoming executives should perform a full review of a call center's operations at some point, including staffing, agent metrics and overall performance. Existing mangers should take a proactive approach in handling this eventuality by assessing their team and resources first, rather than waiting for someone to ask for this information. They should use analytics to derive insights that will be useful to operations managers based on information such as KPIs, team composition and current technology. Managers should look for significant changes in the most important metrics to determine how well the call center team is meeting service-level agreements (SLAs).
These results should provide executives with a high-level view of the call center's operations that shows what's working and what needs improvement. For example, the review can illustrate gaps in the CX as well as the agents' experience. Opportunities to improve the acquiring organization's return on investment (ROI) in improvements such as training and a new platform are also important items to cover in the first review by the new leaders.
Employees
Dealing with an acquisition or merger also includes explaining the changes to call center staff, especially the impact it will have on them. In the case of a small contact center being acquired by a larger company, agents may need to report directly to a new manager who already works for the acquiring firm. In the case of a merger where the organization sizes are more comparable, the call center may operate separately from the rest of the merged organization.
Provide agents with answers that address their questions, but don't speculate on forward-looking topics that could easily change. These questions typically focus on job security and cultural shifts, but it's still important to gauge their specific concerns. It's also better to tell them when you don't know the answer to a question than to spread false information. Take questions to a higher level if necessary and begin building a feedback loop that creates transparency.
Conclusion
Aceyus optimizes CX in the contact center with robust solutions that also minimize overhead costs. This process involves implementing modern software that seamlessly tracks multiple communication channels in real time. The Aceyus contact center platform also uses customizable dashboards to unify omnichannel data and optimize reporting.
Contact us today to learn more about how we can help your contact center adjust to a recent merger or acquisition. You can also schedule a demo or a free consultation with one of our experts regarding your solution options.