Aceyus VUE & Amazon Connect:
Amazon Connect allows you to engage and support your customers from anywhere in the world. Aceyus VUE provides real-time reporting and full visibility into your Amazon Connect contact center metrics. Together, Amazon Connect and Aceyus offer simple, scalable, omnichannel solutions that provide the insights you need to elevate the customer experience and drive operational excellence.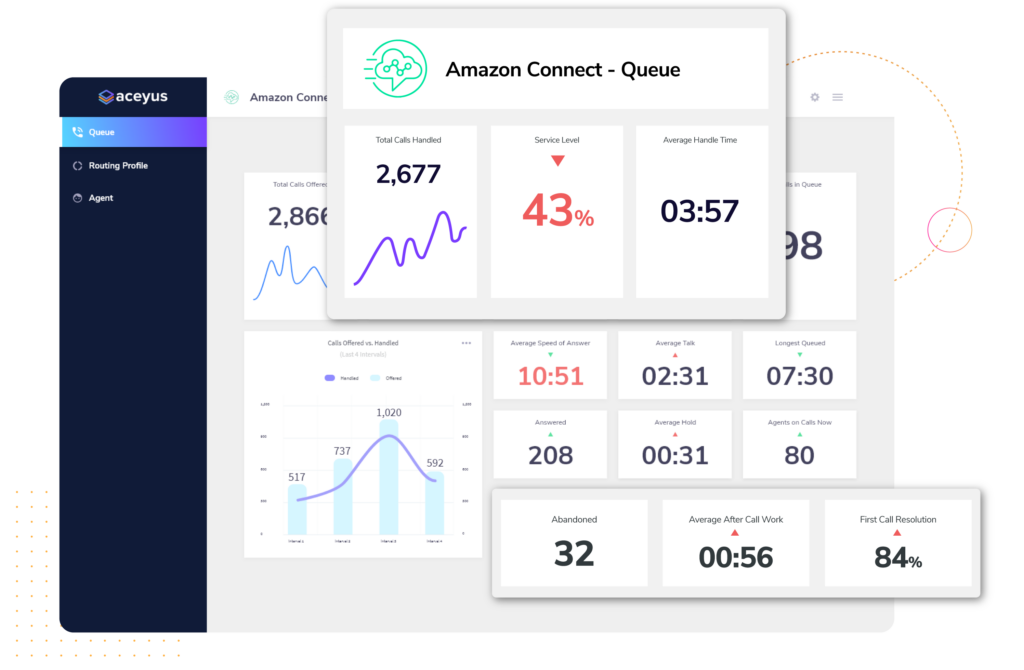 With Aceyus VUE You Have Access To:

Know exactly where all calls are coming from, average call, hold and handle times, and other KPIs across your entire call center.

View departmental metrics to understand the customer experience and know where your calls are coming from.

Allow managers to see key agent performance metrics in agent scorecards allowing for better agent development.

Understand the performance of the teams in your contact center, seeing where teams could improve on metrics.
Watch this video to learn how Aceyus seamlessly pairs with your Amazon Connect instance to enhance your customer experience.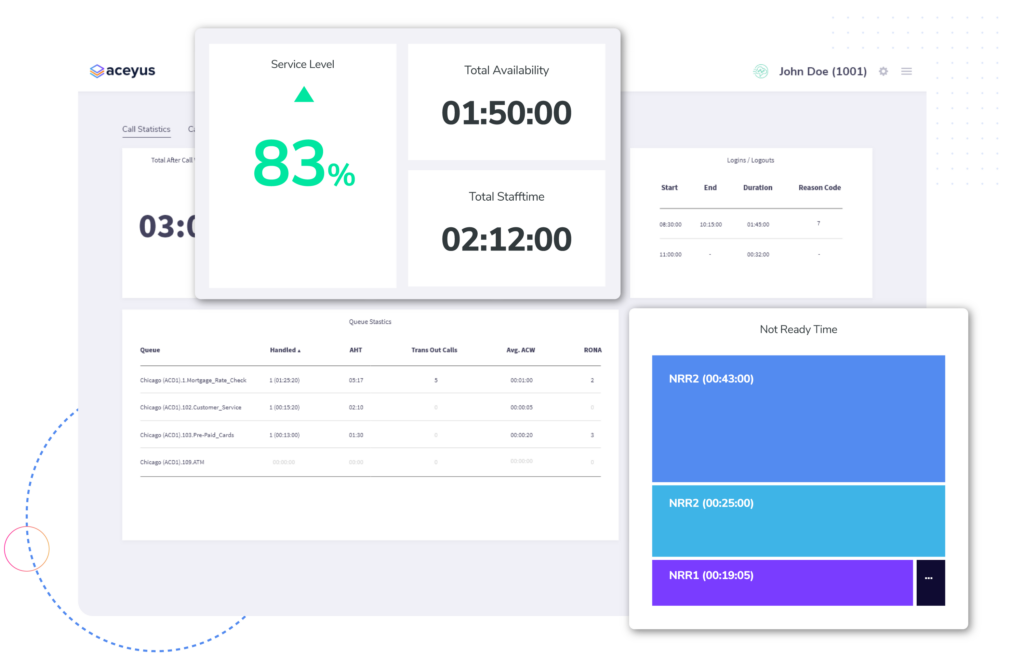 Get real-time actionable insights and improve your customer journey.
Imagine having the ability to identify trends, replicate successful customer interactions, and disseminate product feedback to the appropriate business units within your organization. Amazon's powerful automated interactions coupled with Aceyus' single reporting engine delivers secure and reliable data in highly consumable formats. We provide agents and supervisors with real-time and historical customer insights that are enablers to personalized, contextual conversations with customers.