Aceyus Defines Professional Services
Aceyus designs, develops, deploys, and maintains exclusive analytics software that meets our customers' specific needs. Aceyus Professional Services, consequently, helps our customers take full advantage of the unique products we deliver.
The flexibility, scalability, and complexity of our products demand that we deliver prompt, professional, and exceptional customer service.
As a result, our customers expect our Professional Services team to be responsive, helpful, and knowledgeable. That's why many customers consider us indispensable. Our dedicated team of Professional Services engineers helps our customers optimize their contact center operations.
And many of our customers ask for our Professional Services engineers by name.
Aceyus Professional Services is Unlike Other Companies
COMMITMENT
Our daily commitment to customer service allows us to apply our unique brand of expertise that ensures the aggregation, normalization, accessibility, integration, and visibility of all your data sources. This major differentiator of our Professional Services team places us in stark relief to other companies—because we know how all the disparate data sources work, especially when they work in concert with an Aceyus-designed software solution.
Other companies know their data. We know their data and ours as well as any third-party data source. Therefore, our Professional Services team addresses all our customers' needs, not just those that concern our own products.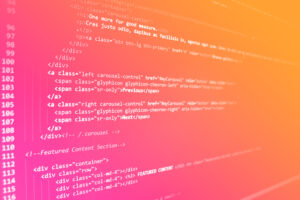 CAPABILITIES
Our Professional Services' capabilities spectrum spans from training to complete product support:
Proven product roll-out methodology: discovery, design, development, and deployment
Experienced, seasoned professionals guide you throughout the ownership experience
Customer training and education on your specific application
Contact center reporting, routing applications, and consulting solutions
Ongoing support and service for as long as needed
Data extraction to third-party applications
One-of-a-kind solutions meet your specific business requirements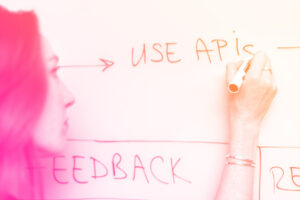 TRAINING
Our Professional Services team provides ongoing and relevant training and education to our customers. We deliver content that helps increase knowledge of our products and offerings, including:
Aceyus VUE
Aceyus Director
Aceyus Assignment Manager
Aceyus Lexicon
Our training covers these popular customer needs:
Historical data reporting
Dashboard development
Analytics capabilities
Data base schemas
We segment training to address specific roles and responsibilities:
Viewer—generate reports and analytics
Editor—determine which data is relevant
Administrator—decide who accesses what data and software functionality
We make ourselves available to our customers as needed, or we can build a curriculum that bests suit specific needs and adjust it as conditions and circumstances require. Establish a starting point upon which we can build and adapt as your business needs change.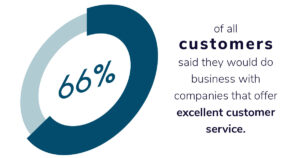 Source: Aspect and Conversion Research.
CONSULTATION
Customers often ask us to help them access and integrate the right data. They don't always know what specific data they need, or, if they do know, how to find it. However, our Professional Services team does more than take orders; it offers solutions tailored to customer needs, derived from decades of experience.
Not all data is the same. Because our Professional Services team knows data better than anyone, we can identify, isolate, and extract the data that our customers value and display it on a "single pane of glass" in real time.
This offers managers and supervisors the latitude to make immediate adjustments that can help optimize contact center operations as required by their unique circumstances. Our consultative capabilities matter to our customers, which is why we continually keep pace with the nuances of the contact center environment and recommend which specific data is beneficial to each customer at any given time.

CUSTOMER SUPPORT
What does support mean to Aceyus? Well, first, we discover what it means to you. Then, we act. Each customer and application is different, but our response always includes these three attributes: We are prepared; we are on time; we are relentless.
We offer two distinct methods for customers to engage with Aceyus Professional Services:
Scope of Work—A fixed quote that defines in detail the number of contact center agents, reports, dashboards, the specific metrics to measure, the service agreement, and the length of commitment.
Bucket of Hours—An agreed-upon number of monthly hours from which customers can draw to satisfy any service or support need, including discovery, design, deployment, training, reporting, analytics, data extraction, and consultation—whatever help you need at any given time.
In either case, the metrics that drive your business goals, which we adopt as our own, drive our response.
METHODOLOGY
Our Professional Services methodology begins with the end in mind: the right solution for the right customer at the right time.
We begin with a Report Design Document (RDD) that summarizes all the features and capabilities of a given solution, including:
Specifications—hosting, accessibility, viewing screen resolution, dashboards, data, compatible browsers
Metrics Measured—For example: Inbound Contacts, Abandoned Contacts, First Call Resolution, Customer Satisfaction Score, Net Promoter Score, along with any specific data sets from other disparate data sources, including CRM, WFM, WFO, SMS, email—whatever you request
Milestones—phases of development and what occurs in each phase as well as delivery date(s)
Then we design and build a software solution that satisfies the specifications, metrics, and milestones. We do this in the customers' environment so that it's ready to go at once after we test functionality.
Finally, we publish the solution and check performance. Our dedicated crew of Professional Services agents handles all customer requests within 60 minutes.
Why Aceyus Professional Services?
Data should fuel your success, not hold you back. Our exclusive data-management SaaS offering unifies and cleanses multi-source, complex core data into a single source of trusted information. With the flexibility to fit any company's needs in real time.
Aceyus Professional Services helps you act on your data with confidence. And maximize your impact every day.
Learn more. Visit www.aceyus.com.