Proactive and accurate IVR analytics and reporting identifies bottlenecks in workflow as well as other problems before they affect performance. Getting the most out of your Interactive Voice Response (IVR) system requires you to know what it's doing at all times. 
Data drives everything in business today, from maintenance to high-level business decisions. This includes IVR systems, which require proper reports to understand the data these systems generate. Reporting data is essential for improving IVR performance, which includes learning more about callers and resolving technical issues.
What is IVR?
IVR is a telephone menu system that lets callers provide information with their phone's buttons, allows the call to be identified, segmented and routed to the most appropriate agent. The simple, effective approach to automated call handling can significantly increase a call center's efficiency. The data that IVR gathers lends itself to analysis with software.
A typical IVR system initially greets the caller and prompts them to provide the reason for their call by pressing a series of buttons, such as "Press 1 for billing, press 2 for sales, press 3 for all other calls." It then routes the call based on the caller's inputs to these prompts. The system can also place callers in a queue if all appropriate agents are currently busy.
Functions of a typical IVR system include the following:
Personalized messages
Prerecorded messages
Information collection
Automated customer support
Call prioritization
High volume handling
Personalized IVR Messages
IVRs let you record personalized messages such as greetings and prompts, providing customers with a better user experience when they call your company. This capability improves substantially on the standard "press one for sales" opening.
Prerecorded Messages
You can also use prerecorded IVR messages if you don't want to use your own voice on the IVR. This feature makes it easier to create professional messages.
Information Collection
IVR's can transfer calls to the appropriate apartment or individual agent based on the information it collects from the customer. This capability of IVR's significantly reduces the chances of routing the call incorrectly.
Automated Customer Support
IVR systems allow customers to solve many problems by themselves without the need for an agent. Call centers can greatly cut their staff requirements with this feature.
Call Prioritization
IVRs can determine a caller's value based on their inputs, which the system can use to prioritize the call. For example, a high-priority call can be routed to the front of the waiting queue when all the agents qualified to take the call are busy. This feature helps prevent high-value customers from disconnecting due to poor customer service or slow response times.
High Volume Handling
IVR systems allow organizations to handle high call volumes more easily. The ability to automatically route calls to the right department or wait for queue when all agents are busy means that fewer agents are needed to handle a given volume. Some systems also provide callers with the option of having the next free agent return their call instead of waiting in a queue.


IVR Reporting and Analytics Capabilities
IVR reporting solutions generate three types of data, including long-term business intelligence, operational data and performance metrics. Long-term business intelligence consists of data that can provide insights for making business decisions, including caller trends, popular requests and caller preferences. Operational information provides insight into daily performance, which helps identify problems that could affect customer experience and operational health. Performance metrics grant insight into a call center's overall success based on metrics like containment and completion rates.
Insights
IVR data analytics provide several insights that can assist in making decisions for improving your call center's performance, generally by increasing some type of efficiency. These insights include the following:
Specific prompts causing customers to opt-out of the IVR
Percentage of customers opting to speak to an agent
Types of calls and their quality for IVR and agents
Reasons for transferring calls to each department
Customer service satisfaction level
Calls handled by the IVR
Reasons for call drop-offs
Mis-routed calls
All these insights indicate changes that can improve call center performance. This capability is crucial to long-term success, as even modest improvements in performance can significantly increase efficiency and reduce the cost of resolution.
Analytics
Once you study the analytics from this IVR data, you can determine how to optimize IVR and improve the customer experience by identifying bottlenecks and reducing the effort. Data analytics tells you two things about your customers' experience: general trends in problems and whether the IVR system is helping or hurting them.
For example, you may notice that the IVR data shows an increase in the percentage of customers needing help with a particular issue. This trend could indicate that the area in question requires prompt attention to keep the workflow running smoothly. Common problems of this type include a need to update FAQ pages and product defects.
IVR analytics also make it easier to determine if your script is performing adequately. A look at your drop-offs and where they're occurring in the IVR system can quickly identify paths that aren't working for your customers. This can happen when scripts are confusing or just too long. Another common cause of customer frustration is a path that takes them in circles. One effective approach to solving these problems is to simply call into the IVR system yourself to see how you can improve the customer journey.


Best Practices for IVR Reporting and Analytics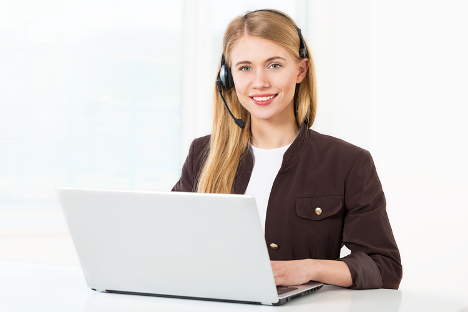 A successful IVR strategy requires an approach to design and implementation that includes industry best practices. Developing such a strategy involves consideration of many factors such as constantly changing customer needs, products and services. IVR systems themselves often change frequently as call centers incorporate new technologies into them.
Avoiding the limitations of conventional IVR systems involves rethinking the analysis, development, implementation and maintenance of those systems. The traditional approach to this process uses a "deploy and forget" philosophy that largely neglects the maintenance phase. However, IVR systems require regular maintenance to achieve the iterative improvements needed for a call center to succeed in the long term. Areas of best practices in IVR reporting include customer journeys and advanced analytics.
Customer Journeys
The exact journey that customers take on their way towards a purchase depends on many factors such as their willingness to use digital channels, the customer type and their specific requirements. Businesses need to determine the parts of the journey their IVR system can handle, and base their design on those limitations.
Assume, for example, that customers who normally use a digital channel to communicate with an organization decide to call the helpline. These customers are probably calling because they're unable to find a solution to the problem online. The IVR should therefore pass the call to a human agent as quickly as possible to avoid wasting the customer's time with automated answers.
Designing the IVR system for each specific journey a customer can take helps companies integrate their system into the context of the products and services they offer. For example, a human agent could transfer a customer back to the IVR system for purposes such as authenticating their identity or listening to a summary of the company's terms and conditions. This application of IVR can also inform customers of other options for fulfilling their requests besides using digital channels. Another reason for transferring the customer back to the IVR is to provide situational updates for events that could cause a spike in call volume in the event of a service outage.
Advanced Analytics
Organizations often use advanced analytics to gain a detailed understanding of the customer journey once they've implemented an IVR system. These systems may contain hundreds of points where the customer can move to and from a human agent, requiring regular analysis of data to determine the specific reasons for these breakpoints. Many sources of this data exist, including IVR surveys, interaction histories and customer demographics. The improvements in customer behavior and preferences that analytics provide allow executives to develop strategies for improving the IVR system, thus increasing customer satisfaction.
Contact Center Analytics
Analytics provides contact centers with insight into their customer experience. Aceyus dashboards compile data in real-time and display them in a centralized location. Leveraging real-time metrics creates a more efficient call center and improves the customer experience.
The ability of real-time data to optimize contact center operations reduces the labor wasted on misrouted calls. Real-time call and queue metrics also provide a complete view of your operations.
Aceyus' flexible dashboards track agent productivity across multiple platforms, improving team performance. They also allow managers to review performance for both the entire team and individual agents.
Customer Journey Analytics
Customer journey analytics identify gaps and pain points in the customer journey. They also use data from customer interactions to determine the best channels for contacting them.
These analytics use a single dashboard to unite multiple data sources describing the customer journey. The customer data for many companies is scattered across multiple channels, often resulting in disconnected customer experiences. Aceyus' platforms put this data together into a single view.
The ability to improve connections with contextual data allows you to predict the next actions of your customers more easily. As a result, you can minimize the chances of a poor customer interaction by communicating with customers at the right touchpoint in their journey.
Aceyus' customer journey dashboard lets you compare historical metrics across multiple channels. This capability provides insight into the way customers interact with their brand and how their preferred channel can affect their needs.
Additional capabilities of our dashboard include the simplification of communications, resulting in the reduction of call handle times, increased agent efficiency and fewer issue escalations. All of these benefits contribute towards lower operational costs. Our dashboard can also increase conversions and upsells.
Omnichannel Reporting
Aceyus' platform offers true omnichannel capability, including analytics that keeps data in one place with highly customizable dashboards. This feature provides actionable insights that allow you to track customer engagements across multiple channels and meet them where they are in their journey. Omnichannel capability is increasingly crucial for exceeding the ever-increasing expectations of today's customers.
The ability to gain visibility into all touchpoints in the customer journey helps you understand the way in which your contact center's staff and technology work together. This knowledge helps you identify and correct weak points in your channels, which is essential for maximizing customer satisfaction.
The ability to meet customers in their preferred channels also allows you to identify the channels requiring additional support. Agents can make the adjustments needed to accommodate a particular channel in real-time. They can also access customer profiles and related data quickly to ensure each customer receives a personalized experience at each touchpoint.


Conclusion
Visible data transforms your standard reporting processes to provide an innovative customer experience that grows your business. Customers are at the core of what we do. Aceyus was founded with the idea of making all customers referenceable, which remains our goal today. We provide your data with the visibility needed to transform standard reporting into a process that grows your business by improving customer experience.
Our data aggregating solution, VUE, includes dashboards that integrates data into a single view. Managers can identify changes based on shifts in key metrics such as average hold times or call volume that occurs throughout the workday. Our platform displays your customers' engagement at each touchpoint in the customer journey while using their preferred communication channel.
Furthermore, VUE provides access to contextual data that allows you to provide customers with a more personalized experience. Aceyus solutions implement a modern reporting software that reduces overhead costs throughout your contact center by tracking customer communications in real-time.
Contact us today to schedule your free demo of the VUE reporting and analytics solution. We also offer free consultations.