Today's customers expect immediate engagement and service across a range of communication channels. Meanwhile, managers want to prioritize customers with the most critical problems. Managing a modern contact center often presents challenges like this for even the largest enterprises. What's the solution? AI in call centers. 
Artificial intelligence (AI) can go a long way towards relieving the pain points of both customers and managers, provided it gets implemented correctly with a contact center's existing technology. Done properly, AI is able to enhance an agent's capabilities for improving the customer's experience while also appeasing management's focus.
The Role of AI in Call Centers 
The augmentation of customer service with AI is becoming a strategic requirement for leading contact centers, especially for front-end chatbots. It can provide a favorable return on investment (ROI) through improvements in efficiency and accuracy.
The role of AI in call centers derives from two of its major capabilities, including machine learning and natural language processing (NLP). Machine learning uses the combination of powerful processing and large amounts of data to predict human preferences. One common example of machine learning is Facebook messenger's ability to recommend spammy incoming messages for routing to a junk folder. Meanwhile, NLP processes and interprets spoken and written messages, a capability used by AI systems such as Alexa, Cortana and Siri.
Integration with Existing Call Center Technology
Banks have been making particularly heavy use of AI in their contact centers for years, largely due to the high volume of routine requests these businesses receive. AI chatbots are a cost-effective solution to this requirement that eliminates the need to hire many agents just to answer basic questions.
The next step in the use of AI for contact centers is to integrate it with human agents, thus augmenting the agent's abilities. AI-based customer service platforms learn from the interactions between agents and customers, allowing them to suggest responses to the agent. KLM Royal Dutch Airlines, for example, has been successful in using such a platform to reduce waiting times.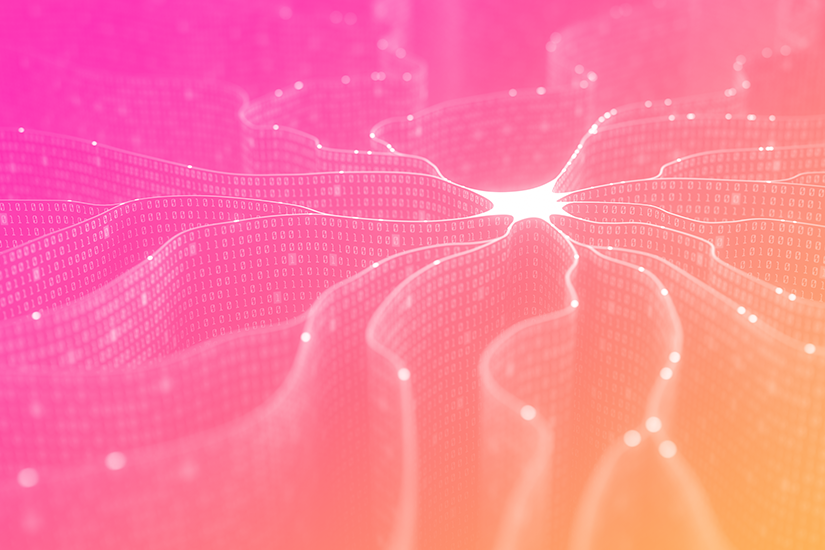 Application of AI in Call Centers
A study by Oracle examined the uses of AI innovation for customer service. The key finding of this study was that almost 80 percent of responding businesses had already adopted AI as a customer care solution or were expected to do so by 2020. While some respondents in this survey planned to use fully automated chatbots for their front end, many others preferred to implement a model in which AI technology assists the human agents.
AI chatbots on the front end typically handle a first-level tier of queries by learning from previous tickets, FAQs and other supporting documents, primarily for the purpose of reducing agent handle time (AHT). The use of AI to assist human agents helps to improve first contact resolution (FCR), minimize escalation and reduce training costs.
You can also use AI to identify several types of issues in your call center. For example, if you have a multitude of calls centered around complaints about the same thing, AI can identify and alert managers to the main complaints coming in and proactively look to solve the issue to keep more calls from coming in. You can also use AI to analyze customer profiles, identify high-risk churn customers, customers ready for an upgrade and so much more.
Benefits of AI in Call Centers
AI is rapidly enhancing customer service due to its ability to multi-task and respond quickly to queries. It reduces research time and provides customers with a greater number of possible solutions than human agents can. These capabilities give AI a number of benefits for contact centers, including faster engagement with new customers, improved user experiences and greater brand loyalty.
The use of messaging applications on social media platforms has exploded during the last five years, including engagement with brands the user isn't familiar with yet. This application provides businesses with a unique opportunity to connect with potential customers through the use of AI-powered messaging bots in real time.
Aceyus Solutions to Help Enhance Your AI Efforts
The ability of AI to learn from previous experiences allows these solutions to anticipate customer needs, which is especially beneficial for self-service customers. The increasing use of self-service in contact centers makes a faster, more intuitive interface essential for improving user experience.
Aceyus data aggregation solutions ties into your AI and helps provide reports and dashboards based on recommendations based on the customer's past decisions to build brand loyalty. For example, an AI chatbot can suggest personalized offers and discounts to the customer. Our data reporting tools make your omnichannel data easily accessible by anyone who needs it, providing your team with valuable data insights at their fingertips. 
---
Schedule your personalized demo today to see how our solutions can include the experience of your customers and employees. You can also contact us to find out more on how we can improve operations in your contact center through the use of AI.