Customer experience (CX) analysts and marketers are increasingly likely to use customer journey analytics platforms to better understand individual customer behavior and engage with them on a large scale. The biggest challenge in improving CX is the need to gain visibility into the nature of customer interactions and touch points. This process generally involves analyzing many data points in real-time, allowing customer journey analytics software to help discover the most important customer journeys. Contact center managers can then use these results to prioritize the journeys that will best accomplish business goals such as improving CX, reducing agent turnover and increasing revenue.
Customer journey analytics is the process of combining qualitative and quantitative data to analyze customer behavior and motivation to predict future behavior. It also assists in optimizing customer interactions across multiple touch points over time. Customer journey analytics is distinct from journey mapping, with the primary difference being in the way they treat customer behavior.
A business team creates a customer journey map before the customer begins that journey. It generally provides the ideal path that customers will take towards a purchase and isn't intended to describe their actual journey. In comparison, customer journey analytics provides a comprehensive view of the customer's journey in real time. As a result, marketing teams can assess many customer interactions and their level of engagement instantly at any point in their journey.
Customer journey analytics software can solve a variety of business problems, although their specific capabilities vary considerably. Furthermore, their capabilities aren't prioritized in the same way, making it difficult to compare solutions. The key to identifying the best customer journey analytics solution is to understand and prioritize your own business requirements, which you can then use to make your choice.
Overview of a Customer Journey Analytics Solution
The rising use of customer journey analytics is largely due to the intense focus today's businesses have on CX. Many companies compete on customer service rather than price or quality, helping them to approach existing customers more easily for additional sales. The increasing number of communication channels makes it vital for customer interactions to remain as seamless as possible, which requires effective integration between channels. All these channels produce a large amount of data that isn't inherently related to each other. Customer journey analytics software helps bring data from disparate sources together to help visualize customer journeys.
Capabilities
A customer journey analytics solution should offer the following capabilities:
Real-time monitoring
Omni-channel reporting
Integration
Enhanced contact routing
Measure customer impact
Predict customer actions
Real-time Monitoring
Contact center managers need a deeper understanding of their customers' behaviors and motivations in making a purchase. The best solution for meeting this requirement is a dashboard that monitors customer journeys in real time. This dashboard must integrate a large amount of qualitative and quantitative data, and present them in a way that the user can easily understand. The synthesis of all this information provides the necessary insight into the customer's journey. The dashboard must also provide relevant information in real time within the context of the customer's journey.
These insights may be classified into two categories. The first includes insights into customer behavior, particularly the paths they take towards a purchase. The second category includes insights about a customer's experiences along that journey and their feelings about those experiences. These insights are based on metrics such as customer acquisition, customer sentiment, conversion and retention rates, and the effectiveness of loyalty programs.
A variety of methods exist for obtaining the information needed to provide these insights. They include direct methods such as one-on-one interviews and in-context observation, also known as contextual inquiry. Indirect methods of gathering this information include voice of the customer (VoC) questionnaires and customer satisfaction (CSAT) surveys.
Omni-channel Reporting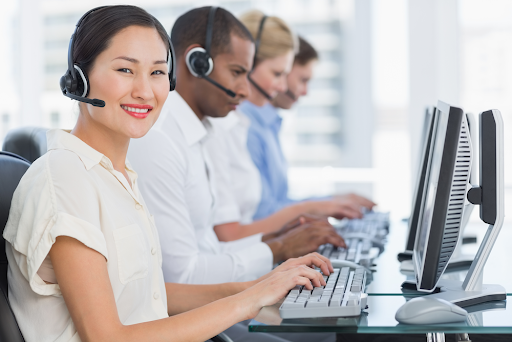 Omni-channel reporting is quickly becoming a required capability for contact centers. The large number of channels that customers now have for communicating with businesses makes it essential for achieving the customer-centric focus that customers now expect. The best solution for meeting this requirement is the ability to visualize customers' experiences across touch points, including their thoughts and actions in achieving their goal.
Journey analytics is the most effective means of visualizing and communicating CX over time. The use of this technique has risen dramatically in many areas during the last few years, including CX, customer service, IT, product management and user experience (UX). Customer journey maps allow these professionals to visualize a CX for a particular persona or segment. The qualitative data from sources such as call center logs, employee notes and interview transcripts are essential for creating these maps. Quantitative data used to create customer journey maps includes data from surveys and other types of statistical data.
Specific uses for journey mapping in a contact center include providing a better understanding of the customer's current experiences across the organization. In addition, the identification and prioritization of opportunities for improving CX is also an effective use of journey mapping. This technique is also useful for identifying the key points where customers are most likely to abandon their journey. Additional uses of customer mapping in the contact center include a CX change management tool and visualizing CX at some point in the future for the purpose of spurring innovation.
Journey mapping is particularly effective for creating initiatives for making omni-channel call centers more customer-centric. This process should involve input from key stakeholders across the organization, especially those with multiple data silos. This type of architecture stores data in separate locations, often resulting in a failure to share information between departments. Collaboration between departments is usually the first step in resolving problems created by siloing. A high-level journey map can identify key CX opportunities across silos, allowing them to be prioritized for the purpose of making strategic changes.
Contact centers routinely use metrics in scorecards to evaluate their performance, but these tools only tell part of the story. A journey map can also demonstrate the impact of customer emotions on contact center performance. This process often involves collaborating with a specific department or other functional group to examine a particular touch point in the customer journey. Stakeholders can then obtain a better understanding about how the company's products and services impact CX.
Stakeholders can then obtain a better understanding about how the company's products and services impact CX. Contact center managers should also work with executive leadership to use the journey map as a starting point for reviewing business performance, evaluating it and deciding on any actions needed to improve that performance. This step is essential for helping a contact center shift its culture from inside-out to outside-in.
Creating a Journey Map
Successful customer journey maps require careful planning that includes cross-functional management and collaboration. Planners typically use a robust approach that begins with defining clear goals for the project. They should also identify and engage key stakeholders, including partners. It's also important to educate those stakeholders on the value of journey mapping, helping to create a sense of urgency and ownership over the project.
The biggest limitation of a journey map is that it's created by employees with an inward focus, typically with little to no input from customers. Journey mapping teams often include members from many departments, especially CX and marketing. It may seem that inclusion of team members from these departments would ensure that the journey map reflects customers' actual experience, but a journey map is more often the documentation of internal processes.
Customer-facing team members may try to imagine these experiences by putting themselves and their customers' shoes, but the result is usually an ideal journey that fails to account for variables in the real world that often cause customers to deviate from the past. Focus groups and interviews of a few dozen customers can improve this situation to some extent, but they still don't describe the unique journeys that millions of customers take.
Integrations
The integration of communications involving multiple channels requires many interactions to occur automatically at each step in the customer's journey. These interactions must be coordinated across channels, while still personalizing customer engagement based on information about that customer and their stage in their journey. Today's customers expect personalized experiences, but less than a third of contact centers say they're effective at engaging customers through their preferred channels. Orchestrating this journey is a key component of customer journey management that allows contact centers to measure and optimize journeys, which is essential for achieving desirable outcomes for both the business and its customers.
The proliferation of communication channels has fundamentally changed the way customers engage with businesses. Journeys are more complex and often involve customers taking multiple journeys simultaneously. These cross-channel journeys require contact centers to take a journey-based approach to integrating channels. Most of today's touch point systems for customer service and marketing applications only automate engagement for a few channels at most, which isn't sufficient for capturing real cross-channel journeys. Journey orchestration is needed to seamlessly engage customers through touch points like calls and VoC feedback.
Personalized Interactions
Marketing automation and campaign management systems are currently evolving from traditional email applications to include channels such as mobile apps, SMS and web applications. However, the logic these tools use to personalize interactions is often incompatible with other tools, making it difficult to build a system that can connect to every database a business uses. As a result, these systems are often not customer focused. These approaches differ from journey orchestration in that they focus on the business by optimizing the ability of its marketers to achieve a particular goal. An approach like orchestration is needed to reflect the customers' contacts in each interaction.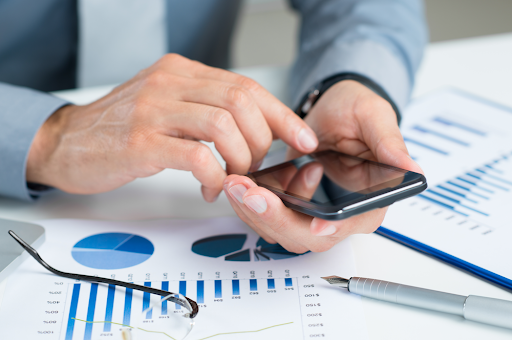 Trigger-based Engagement
The technique of using events in the customer's journey to trigger actions allows software to respond to those actions across all touch points in real time. For example, it could allow agents to automatically communicate with customers through their preferred channel when they reach a particular point in their journey. The Gartner 2015 Multichannel Marketing Survey shows 29 percent of respondents described their efforts in customer journey analytics as being mostly event triggered. This figure rose to 43 percent in 2017, according to a similar Gartner survey. Despite this increase, most contact centers are just beginning to develop these capabilities. Marketers have advanced further in this area since then, although they still need another two years before true journey analytics becomes commonplace.
Real-time Personalization
Real-time personalization allows contact centers to automatically deliver content that's tailored for each customer based on customer behavior and demographics as well as data specific to the organization. For example, a business could develop a website that recognizes the industry that visitors belong to. The website could then adjust images, text, and other types of content based on that industry.
Many organizations are now providing their websites, with some degree of personalization. Pointillist reports that 77 percent of marketers consider real-time personalization to be crucial to their efforts, although 60 percent haven't fully implemented this capability yet. Furthermore, almost 60 percent of executives and marketers still generally treat personalization as specific to each channel, with only some elements common to all channels. However, a truly personalized CX requires real-time access to more than just basic demographics and purchase history.
Enhanced Contact Routing
Contact centers need to improve their routing capabilities by defining a hypothetical journey that customers should take when engaging with a product or service. They should then automate the workflow to best handle this ideal journey. This process is commonly known as journey design, which primarily involves making a best guess as to the steps that customers will take towards their goal. The best use of journey design is the creation of journey's that don't exist yet or reimagining existing journeys, making it a powerful tool for digitally transforming a contact center.
The best solution for journey design is a platform that allows users to create a sequence of steps that customers will take to reach a goal. This solution should also automate the interactions that the contact center needs to take that each step to encourage progress towards this goal.
Successful journey design requires you to consider touch points, the journey's goal and the customer's progression towards that goal. The contact center must determine the touch points that it will use to engage with customers at each step in the journey. Furthermore, the journey must be a path towards a specific goal. Contact centers must also consider the ways in which each step moves customers towards that goal.
Measure Customer Impact
Contact centers should measure the impact of customer behavior on key performance indicators (KPIs) such as churn, customer lifetime value (CLV) and revenue. This achievement allows them to understand their customers' actual journeys and derive insights from that behavior. The best way to accomplish this goal is to analyze customer behavior data across touchpoints to identify meaningful customer behavioral segments.
It's important to discover the customers' actual journeys rather than trying to create them. Attempting to create journeys causes you to either misinterpret customer needs or focus on your own needs. Journey discovery is a quantitative approach to journey analytics that involves analyzing customer behavioral data across touch points, commonly known as a bottom-up approach. This technique is the most effective method of identifying the many paths customers take in engaging with a contact center.
The first step in this process is to integrate all sources of customer data, which could include calls, Customer Relationship Management (CRM) software, mobile apps, websites and VoC surveys. Once these data sources have been integrated, each piece of information must be associated with individual customers. A platform that enables journey discovery allows you to distinguish between journeys that are promising and those that are costly or otherwise problematic. This process involves identifying the customers who participated in each step of a journey, including the way in which a particular issue affected them. You can visualize specific behaviors such as channel switches, skipped steps, repeated steps and drop-offs.
The traditional approach to improving CX is to focus on specific touch points. However, this practice often leads to incorrect conclusions, as customers may be highly pleased with a particular interaction while still being unhappy with their overall journey. In comparison, journey discovery can be an effective method of associating customer behavior with business outcomes.
Customer journeys are therefore a crucial component of CX, especially as customers interact with a company across more channels over time. Analyzing the entire journey can identify the customer's pain points, providing opportunities for positive change. In addition, journey discovery allows you to pinpoint sources of customer satisfaction, which traditional analytics are often unable to do. It can also provide the quantitative KPIs needed to identify the paths that result in the greatest satisfaction for customers.
Predict Customer Actions
Predicting customer behavior requires a combination of artificial intelligence (AI) and machine learning (ML). This process removes obstacles that prevent customers from reaching their goals, which requires a platform that allows you to quickly test multiple hypotheses. This capability lets you identify the actions that are most effective in helping customers achieve their goal of their unique journey. Journey optimization uses a closed-loop approach to improving CX that combines analytics and orchestration, often by leveraging AI and ML. This process quickly evaluates possible actions and identifies the one with the greatest likelihood of achieving the customer's goal.
Journey optimization also uses a test-and-learn approach to explore the factors affecting the customer's journey, including communication, people, technology and training. A clear understanding of these factors is essential for identifying opportunities that can improve that journey. Optimization allows you to validate these possibilities more quickly and accurately than traditional methods of improving CX.
Many contact centers are already optimizing individual touch point interactions, but this alone isn't sufficient for improving business outcomes. A McKinsey survey shows that customer journeys have a stronger correlation with business outcomes than touch points. This survey noted a 73 percent improvement in customer satisfaction when journeys in health insurance work well than when only touch points do. It also showed that hotel customers were 61 percent more likely to recommend hotels that offered a good journey than those that only had good touch points.
Benefits
Customer journey analytics can quickly improve CX, resulting in a dramatic positive impact for businesses. Specific benefits include the following:
Improved CX
Better customer acquisition and retention
Higher revenue
Better ROI for marketing and sales
Optimize CLV
Improved CX
Customer journey analytics improves CX by identifying customer challenges such as bottlenecks in the journey. Companies can respond to these problems in real time by making relevant communications such as customized offers. Analytics often allows businesses to determine these needs before the customer discloses them.
Better Customer Acquisition and Retention
The level of detail that customer journey analytics provide in real time helps a business retain existing customers. It also improves customer acquisition by eliminating sales obstacles through the early discovery of the customer's purchase journey and intent.
Higher Revenue
Several possibilities exist for using customer journey analytics to grow revenue. For example, it can ensure that customers receive personalized messages at the right point in their journey, providing a greater opportunity for making cross sells and up sells. Businesses can also increase sales and cut costs by using analytics to identify and implement enhancements to the customer journey. This capability is particularly effective for identifying high-impact segments that provide opportunities for increasing revenue.
Better ROI for Marketing and Sales
Customer journey analytics can measure cross-channel sales and marketing, providing greater value than traditional technology stacks. This capability increases the ROI in sales and marketing campaigns.
Optimize CLV
The retention of customers improves their CLV for a company over time. Customer journey analytics can help achieve this goal by identifying the factors with the greatest impact on CLV. Ft can also aid in the development of tactics for improving long-term retention.
CX must continually evolve for a brand to provide the best possible engagement with its customers. Staying ahead of this curve is essential for retaining customers and remaining competitive. Customer journey analytics is a valuable tool for improving customer relationships and maintaining effective business operations.
Conclusion
Aceyus is a leading data aggregator for complex contact centers. Our customer journey analytic platform helps bring business efficiency to all communication channels in a contact center. It also provides visibility to the data behind each customer experience.
Contact us today to schedule a demo that will show you how our solution can provide your contact center with omni-channel capability. You can also contact one of our experts for a free consultation on your solution options
Learn how you can provide customers with a better overall experience by pinpointing opportunities for growth and understanding the buyer's emotions and goals. Download A Contact Center's Guide to: Customer Journey Mapping and Improving the Customer Experience and deliver a more meaningful, personal customer experience.