History of Communication and Future Trends Infographic
Ways in which we communicate changes rapidly. For contact centers, it can be hard to keep up.
The way humanity communicates has shifted drastically since our origin, and there is little doubt it will continue to shift. Learn what trends  contact centers need to be on the look out for as the world of communication continues to evolve.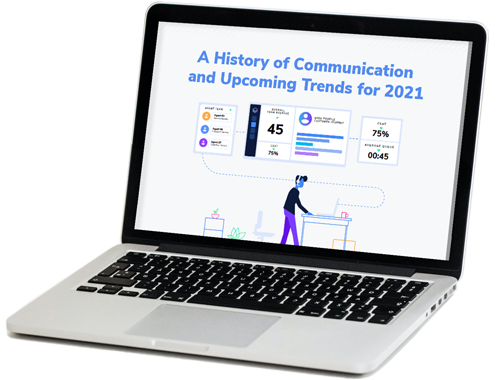 The history of communication and how it can inform our future

What trends you need to look out for in your contact center

How Aceyus can help you stay ahead of trends and make your contact center future-proof
Get real-time actionable insights and improve your customer journey.
Change the role of your contact center from a basic service to a competitive advantage. Use advanced analytics to make dramatic improvements in customer satisfaction.